Wholesale
Wholesale offers many advantages that allows for easy transactions of higher quantity. We are prepared to offer our services across the globe catering to those most at need especially in Latin America.
Medical Services
Cosmetic Treatments
Phase II Clinical Trials
Research Studies
Laboratory Testing
Medical Consultation
Surgical & Anatomical Pathology
Products
Medical Supplies
Personal Protective Equipment
Pharmaceuticals
Skincare
Testing Kits 
Affiliated Hospitals
Jackson Health System
Larkin Community Hospital
Palm Springs Hospital
HCA Healthcare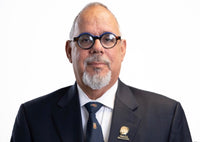 President
Hugo Romeu, M.D. has been a triple board certified physician in the US for over 30 years with expertise in Forensic, Clinical and Anatomical Pathology. His passion for medicine and client satisfaction exceeds all expectation in the field. 
CEO
Graduating medical school during the pandemic, Dr. Camille Romeu has been focused on COVID-19 clinical research while actively working in primary care diagnosing over 15,000 patients with SARS-CoV-2.
Executive Assistant
Richard Blumengold, M.D. is a dedicated Internal Medicine Resident Physician in Plantation, FL.
Research Facility
CRO
Our team of experts are dedicated to conducting clinical trials that meet the highest standards of quality and safety. We ensure our studies are conducted ethically and efficiently, striving to make a positive impact on the lives of patients.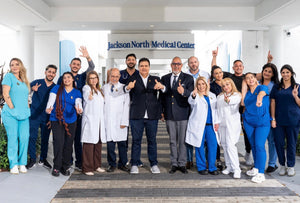 COVID-19 Testing Available
RT-PCR
Used to detect the acute phase of viral illness via nasopharyngeal swab. Considered gold standard in the detection of an active COVID-19 infection. Recommended for all symptomatic patients with results gauranteed in 24 hours. 
Antibody Test
Serologic test used to detect IgG and IgM for SARS-CoV-2. Most efficient method to screen those with past infection or if exposure was greater than 7-10 days ago. Antibodies may be present in the serum for several months after infection. Also useful after vaccination to check immune status.
Rapid Antigen Test
Antigen tests are immunoassays that detect the presence of a current viral infection. Nasal swab is directly placed into the assay's extraction buffer with results in minutes. Positive results may be confirmed by PCR. 
Medical Spas
Mary Amado
Muse Brickell
Sky
Revitacute
Prestige Laser